Dealership Profitability Drive
A Motivated Dealership can bring sustainability to an Organization through more customer retention.
Dealerships are the primary contact point for customers & they are the brand image of the Organizations.
A motivated Dealership can deliver an upscaling Customer Experience & sustainable profit is the key driver for the Dealership to deliver services beyond customers' expectations. A healthy dealership indicates, how healthy is the Organization. It is very difficult to operate a service dealership without a system & process in place.
A few major profitability drivers like, such as
Workshop manpower productivity
Efficient spare inventory management by ensuring availability while controlling the dead stocks.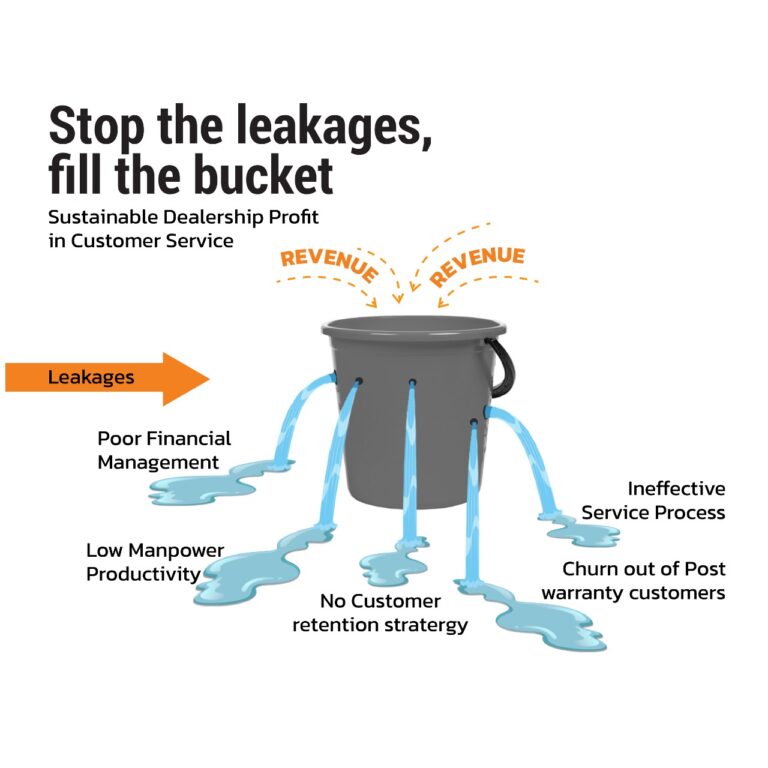 Sometimes there is a decent flow of revenue through Sales or Service but unidentified leakages puts an adverse impact on profitability.
Few leakages in the service dealerships are
Lack of process for financial management
No long-term Customer retention strategy
Churn out post-warranty customers
Low service manpower productivity
Ineffective services process
Hence to fill the bucket of profitability, we need to stop the leakages.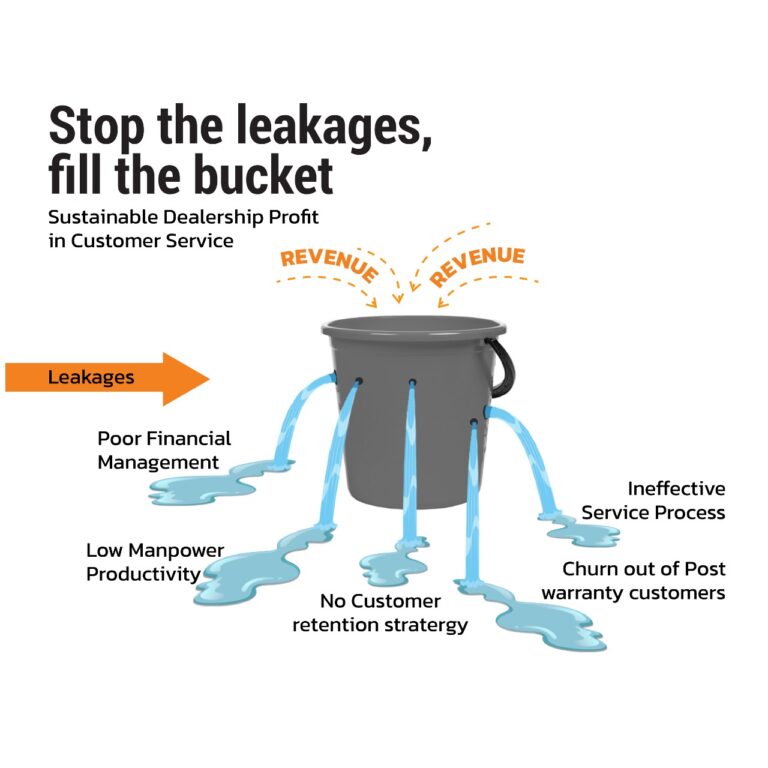 Mr. Abhaya Naik is a seasoned customer service professional with 30 years of experience and with a proven track record in transforming Organizations & improving dealership profitability.
He can help the Organizations on this drive with a proven step-by-step process to ensure dealership profitability by enhancing customer experience.
Dealership Profitability Enquiry form
Need Organizational Transformation?
Check out other organizational services

AMC implementation

Organization Profitability Drive

People Development

Net Promoter Score (NPS) Drive